Club Med Cherating 7 – Comparison with other resorts
I compared the overall infrastructure of Club Med Cherating with other resorts.
1. Accommodation
– Room condition is the average level of a typical Southeast Asian resort. It seems little bit old and humble, but is reasonable to stay.
2. Meals
– Regarding about meals, I think Club Med Phuket is better than Cherating. Cherating Beach is located in the outskirts of the city, so the level of perceived meals and the variety of menus are low. Korean dish is fixed with a vegetable stick and kimchi. The main menu changes every day such as rice cakes, korean Kimchi stew, shin ramen and so on. In case of Japanese menu, I never had sushi and sashimi once and mainly soba served. Once in the French menu corner, there was once Foiegra, but the taste was plain.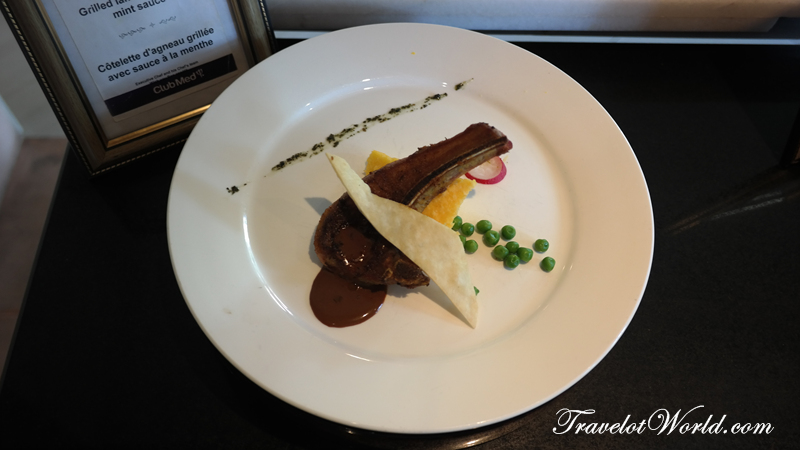 3. Communication infrastructure
There is a free WIFI in Kuala Lumpur airport and after checking in at Club Med, internet connection was possible in the resort. WIFI connection is good in all areas of the village. But the Internet connection speed is very slow. Though I did data roaming, the roaming service of the signal was so weak. You don't need to roam if you only stay in the village without planning to travel elsewhere.
Wifi is well connected in the village, but the speed is too slow. Streaming video is very hard to see. It took more than a minute to transfer 5 mega photos via messenger. But Wifi was connected throughout the resort and there were few shaded areas. Even in adult pools and beaches, Wifi was well connected.
4. Eco Village
Animals like monkeys, and lizards run around the village. It is one of the good advantage to see animals closely. When the first time I saw the monkeys, it was so great. But after passed some time, I hate them. They are not afraid of people and sometimes they tried to steal guest's luggage
5. Activities
The attraction of Club Med is that there are a variety of free activities available for guests. GOs recommended to enjoy activities in the village. In Phuket, snorkeling and skin scuba (paid) were available, while Cherating was unable to snorkel nearby sea. Instead, there are plenty of sporting activities to enjoy in the village. Here I enjoyed sailed, Tree-Top, and archery.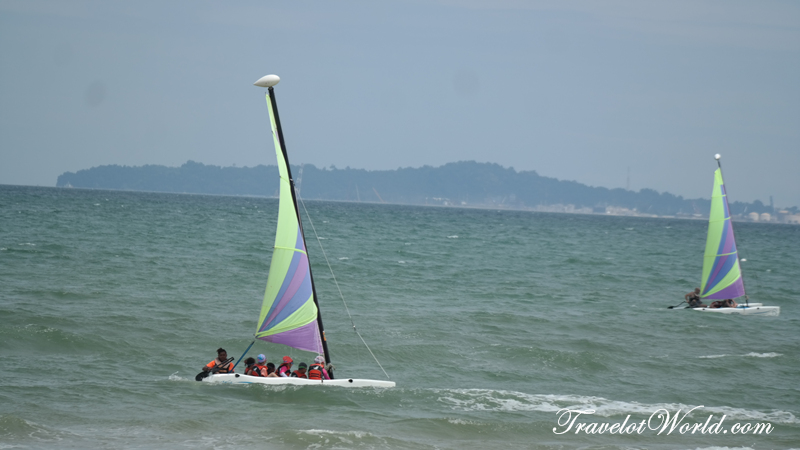 Sailing was very interesting. The instructor rides and drives the sailing yatch. I can sit on the boat and go through the sea and go to the water.
The Tree-Top are on the trees and are fastened on the wire, hanging on the wire, etc. It took about 10 minutes, but it was a great outdoor activity.
The archery shoots every 3 shots, collects the arrows, and shoots again, but it is not easy to hit the target.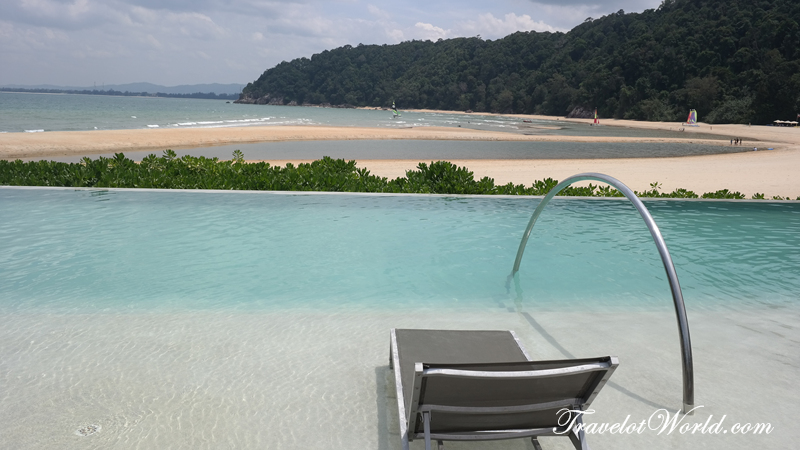 6. Sea, adult swimming pool (Zen Pool)
In case of adult pool, Phuket is located in the resort, but Chearating is a little far from the village. It is located in Pantai Beach. But the ocean view is better here than Phuket. Compared to other Club Med resorts like Phuket and Bali, here is much better than others because of the panoramic sea view from the Zen pool. It was a peaceful place to feel a sense of liberation.
Flight + Accommodation Cost Analysis
I booked 7 days in early August for 6 days with four family members, and the total cost paid 5.5 million won(USD 5,000). Club Med permitted maximum 3 people per room. If your family members are more than 3, you should reserve with a connecting room. The cost of accommodation is calculated per person, and when I booked the connecting room, I got an extra charge of 204,000 won (USD 180) for 6 nights, which is a reasonable for me.
| | |
| --- | --- |
| Cherating Flight + Accomodation Package | Price (KRW) |
| Adult A | 1,869,056 |
| Adult B | 1,749,104 |
| Child C (Age 8) | 1,238,320 |
| Child D (Age 3) | 642,860 |
| Total | 5,499,340 |
Club Med 6 night reservation details
– 40% discount on Early Bird room / 2% discount on online booking
– Connecting room: 204,000 won additional
It is cheaper to book directly at the website with promotion, rather than through other travel agent products.
I think Club Med is a great choice when traveling on a family-based vacation concept. During the staying here, I don't care about daily menu. Just take a rest in the village with my family.