Club Med Cherating 3 – Mini Club and GO's Event Show
Club Med offers a variety of free activities to keep guests from getting bored. The resort has all the conveniences that make it a relaxing and relaxing system.
Chattering Beach is as large as 75 hectares. ClubMed Cherating is one of the largest land area in Asia. Therefore Zen pool and beach are located so far from village.
There is a bar next to the main restaurant. You can order any beverages you want with free of charge.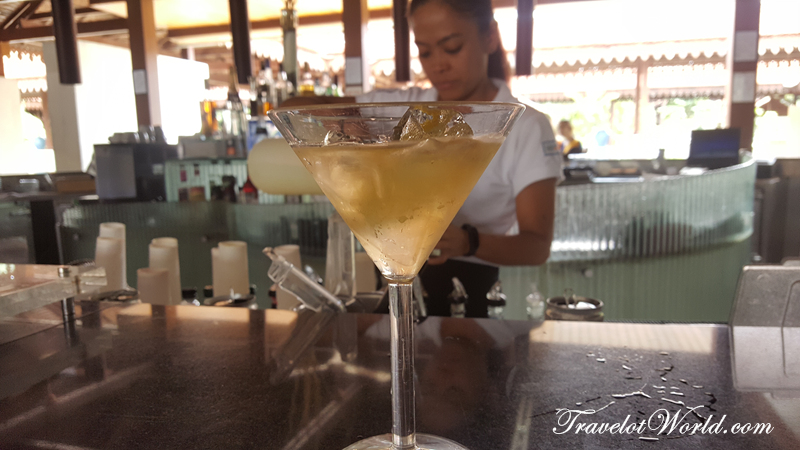 This was very delicious Martini I drunk here. Overall, cocktails are so weak in alcohol. It seem to prevent drinking.
Club Med staff are called "GOs", or Gentils Organisateurs (Gracious/Nice Organizers). Clients are "GMs", or Gentils Membres(Gracious/Nice Guests/Members). The resort is known as a village. The resort manager is called the chef de village (Village Chief).
GOs assist in all kinds of activities, information, and activities within Club Med. I think GO is an important feature of Club Med with other resorts. The concept of "GO" was so impressive. They are like a friends, not a staff.
GO – Make you feel friendly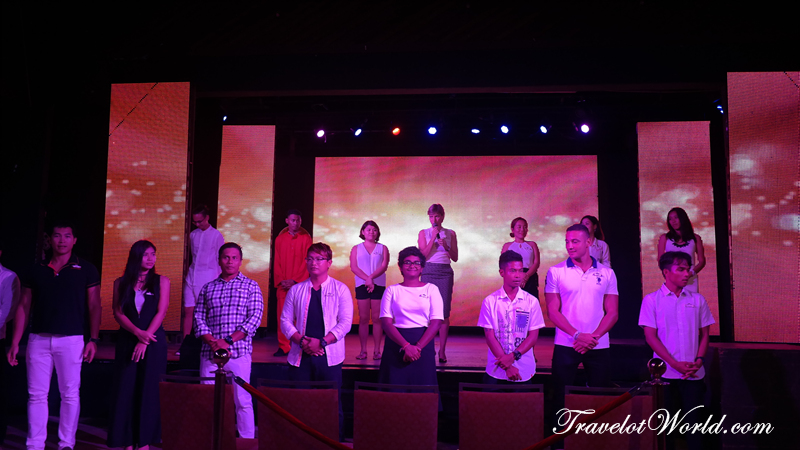 GOs are working in the Mini Club and they perform in the evening like dancing, playing music and even circus. One day I had dinner together with GOs. They told me about their life in Club Med. They are working 6 days a week. Their working hour seem to be more than 12 hours a day, and the work intensity is enormous. However, I think that it is not bad to do if you are young, because there is a special merit that you can meet with tourists from all over the world.
As of August 2017, there were three Korean GOs in Cherating Beach. There was a dinner for Korean guests after the independence day, and there was a dinner hosted by Korean GOs at this time.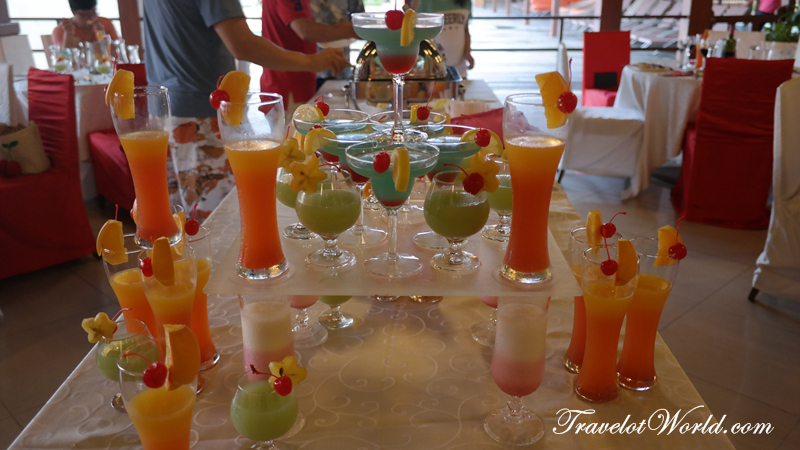 The food was not better than I thought, but there was cake which was decorated with Korean flag. It was so impressive for me.
Mini Club – the best reason to stay here with your family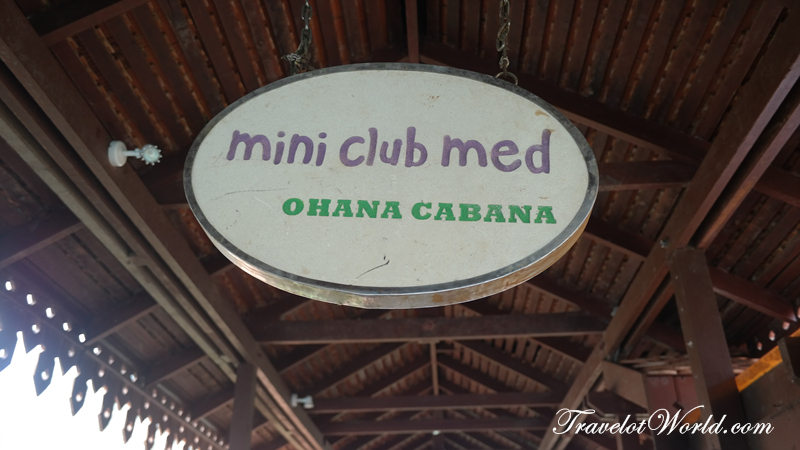 The Mini Club is located near the beach, so its panoramic view is spectacular. It is also good to take a rest while walking around this area.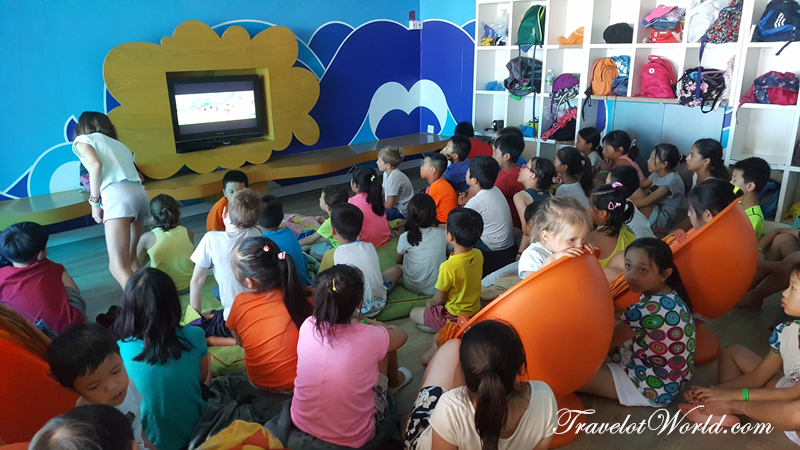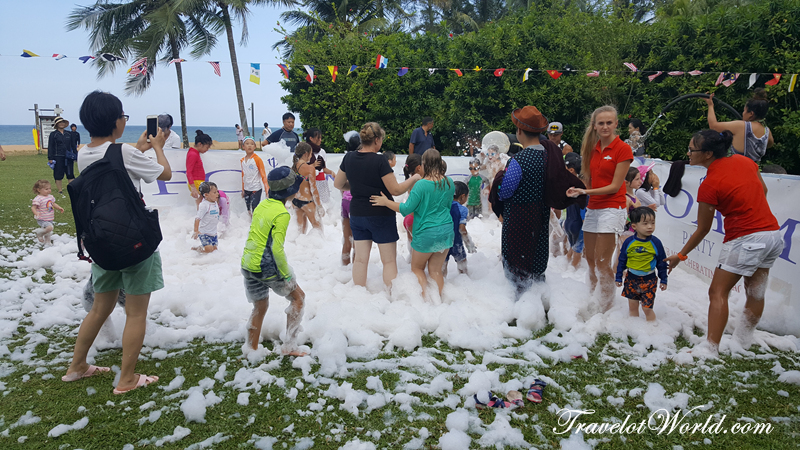 The GOs in the Mini Clubs are taking care of baby like a baby sitter and they play with the children. Only 4 years old or older child can be entrusted free of charge. If your child are under 4 years old, you need to take care with 110 MYR per 4 hours. GOs said they had a professional child care education.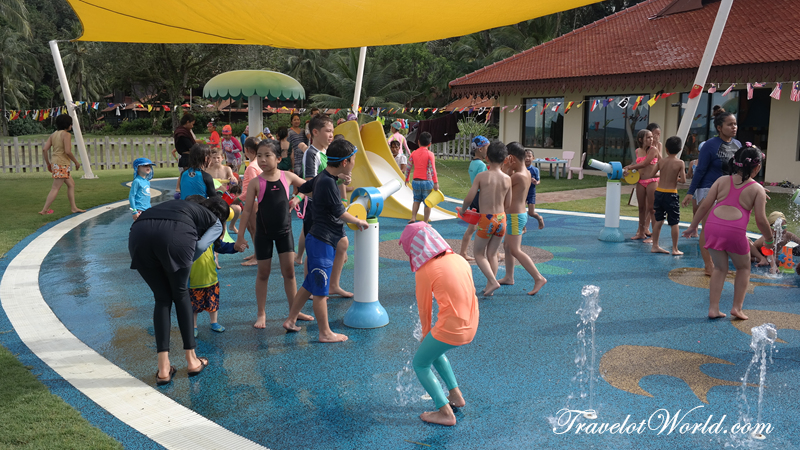 Mini-club children can enjoy the activity of the tree-top, sailing, etc.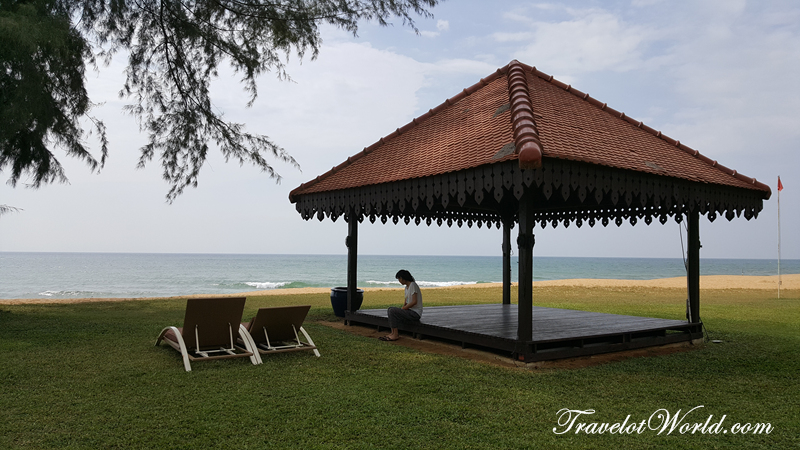 Every day there is a sunrise yoga.