Club Med Cherating 2 – Restaurant and gourmet
The Club Med system seems to be similar in all countries. In the village, there are restaurants, bars, lobbies, shops and other facilities nearby main swimming pool.
To take a closer look at the Club Med system, breakfast, lunch and dinner are all free, and drinks and liquor are also free. However, some wine and wine should be occupied separately. There is also a "mini club" where most of the activities (archery, soccer, tennis, etc.) and children ages 4 and older are free, so it is perfect for family relaxation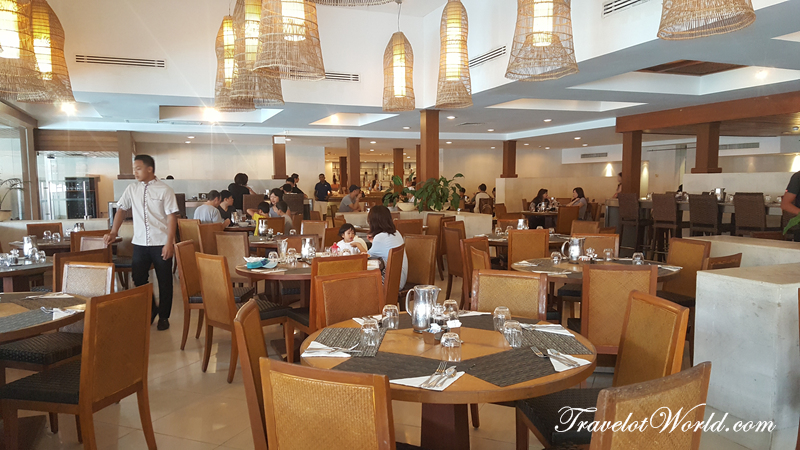 Club Med Cherating Beach – Mutiara Main Restaurant
Opening Hours: Breakfast 07: 00 ~ 10: 00 Lunch 12: 00 ~ 14: 30, Dinner 18: 45 ~ 21:00
The main restaurant is buffet style with Korean, Chinese, Japanese, French and Asian (Malay) dishes. In Club Med, the nationality of the tourists is mostly Korea, China and Japan, and western tourists mainly come from France and Australia. Club Med is a village from French headquarters, so it seems that a lot of French tourists are coming. There are also a lot of Australian tourists because here is close to Australia.
In the Korean menu, rice, Korean spicy salad (kimchi) and other vegetable sticks (carrots, cucumbers) and Korean traditional source were served. The bureau is changed daily, mainly seaweed, and the menu changes every day as the main dish comes out one by one. There was a variable soup. One day, Korean style Ramen (Shin Ramen) served a lunch. It was very impressive to me.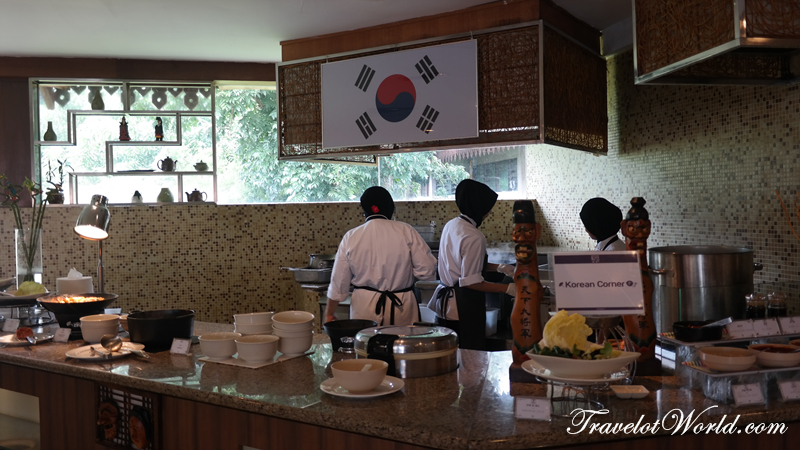 Korean restaurant corner of main restaurant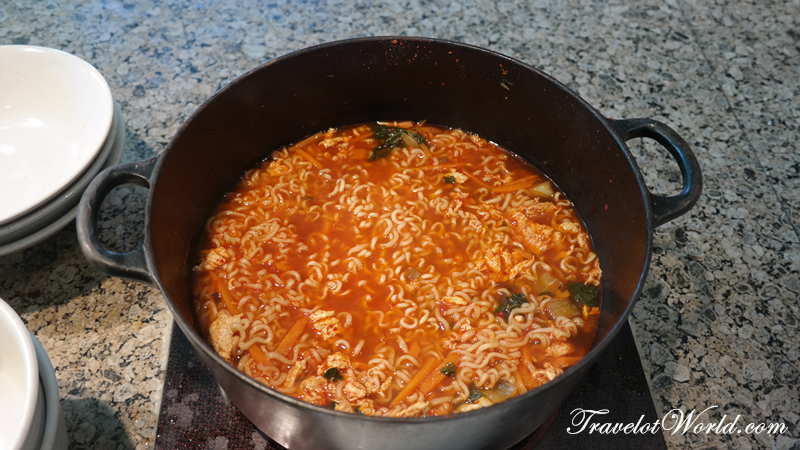 The food of Korean corner was not so satisfy. But Korean Ramen (Shin Ramen) was so memorable.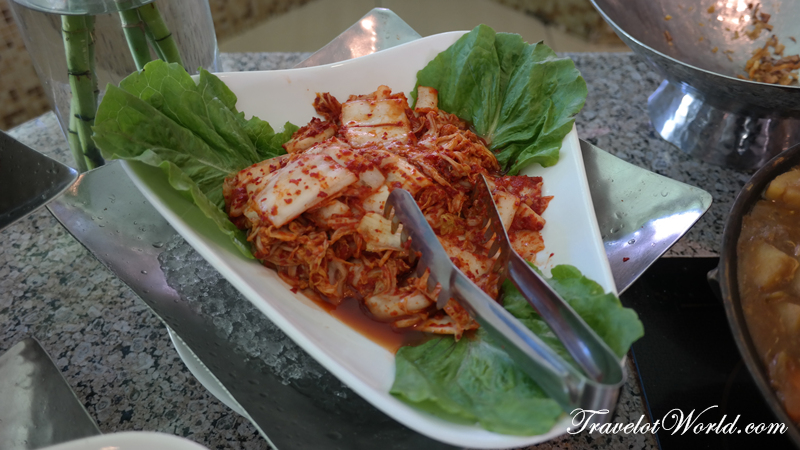 Kimchi was served daily.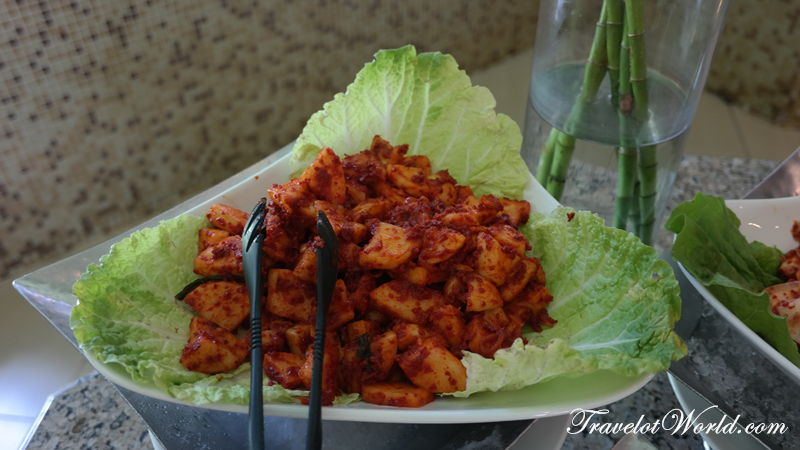 Kkak Du Ki (Korean Salad, made by radish) also served every day.
Japanese food Corner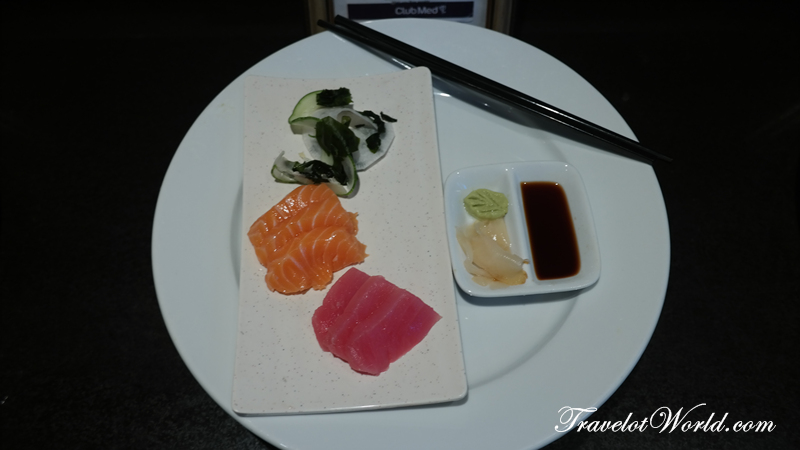 Sashimi. I loved this. But sushi has not been out once in a week.
Rice, Misosiru, Umeboshi came out as a side dish every day. Sadly, I have not had a chance to get sushi during my stay. The Japanese food was very good with my appetite. I chose mainly Korean and Japanese dishes.
In case of Chinese food, it is very fatty and spicy to me.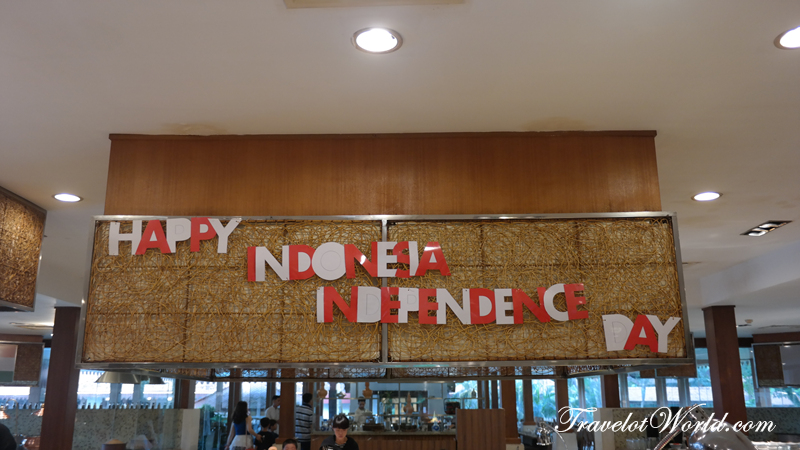 During the stay, there was a 15th of August, and this day was Malaysia's independence day.
Malaysia was also dominated by Japan, like Korea.
So there was a decoration in the restaurant to celebrate the Liberation Day.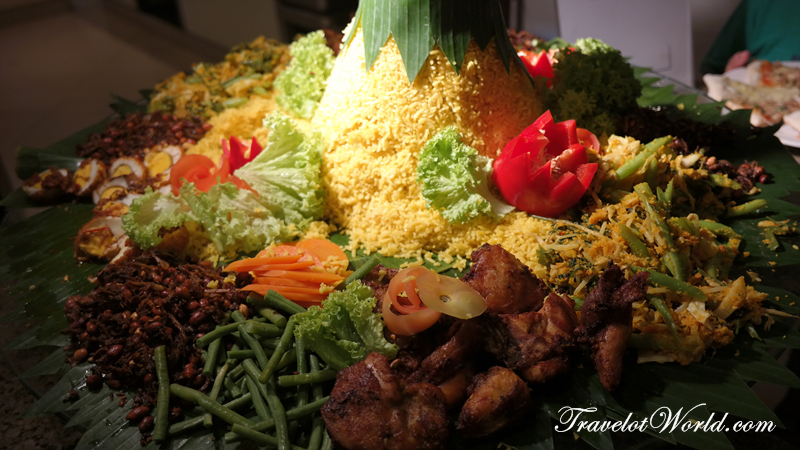 This is traditional Malaysian food which is called "Tumpeng". It is yellow colored rice.
When there is a special ceremony, Malaysian people eat this for celebrating.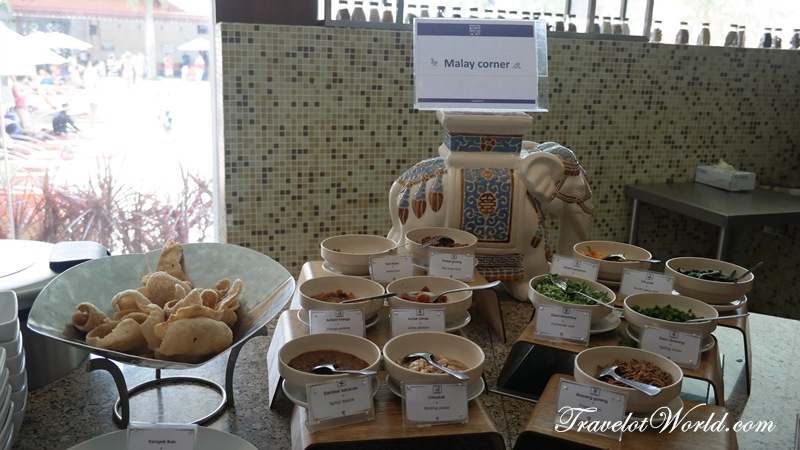 The left one is "Keropok Lekor". It appeared every day at the Malay food corner. I think this is the best taste of Malay food for me. It is grilled fish with starch powder and fried.
Because Malaysia is a Muslim, there was no fork. So, the variety of food is not enough and the quality of food is not as good as the Clubmed Phuket, which I visited last year.
Noodle bar is a snack bar that can be used when you can not eat at the main restaurant. Four or five types of noodles are served for guests who need it out of the meal time.
In the Noodle Bar, I could order noodles by choosing noodle & soup.
The Lemblan restaurant was located near the adult pool(Zen). Most of the visitors eat lunch here and the dinner is reserved separately only for reserved guest. To reserve here, request it in front of main restaurant in the early morning. If you want to eat dinner there, you have to make a reservation.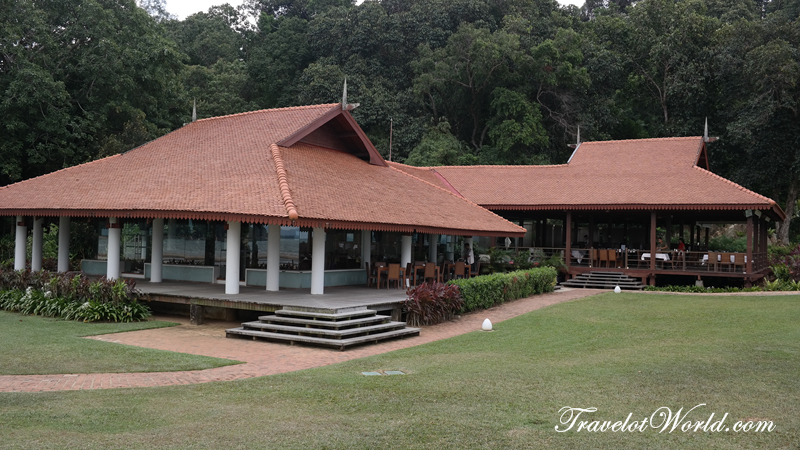 We went to Lemblan restaurant for dinner. To be honest, it is better to have a main restaurant where you can eat a lot of things.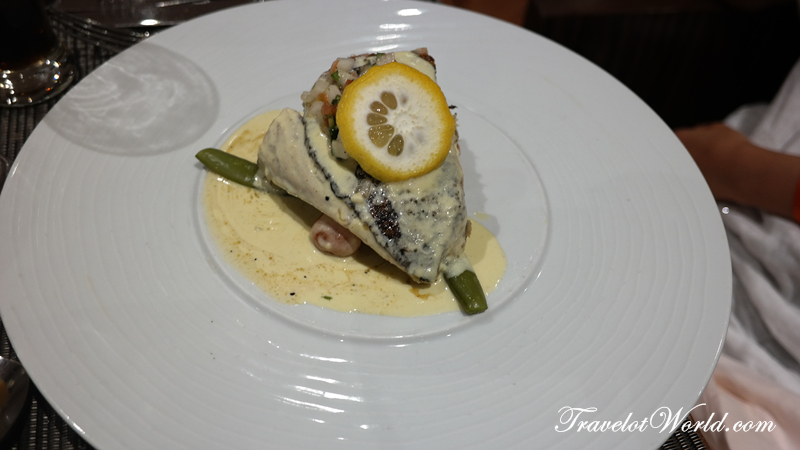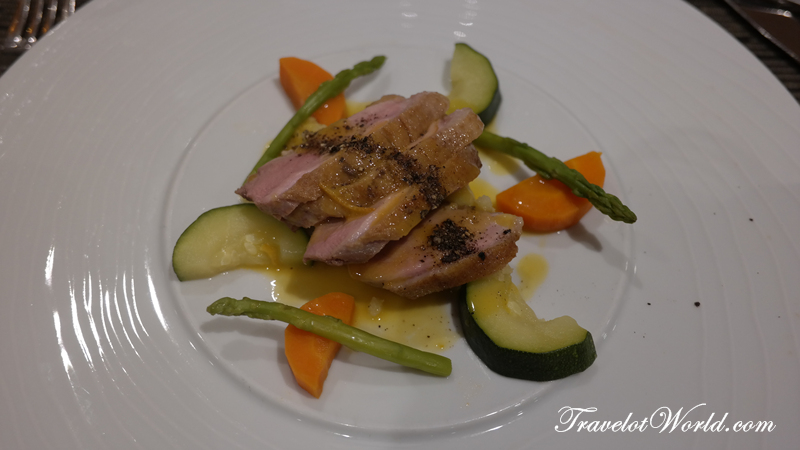 However, I would recommend that you try at least one time during your stay. It was so comfortable and nice atmosphere.