Rich favor of Cheese Tart, Bake Cheese Tart (Shinsegae Department B1)
If you go to the food corner of Shinsegae Department Store B1 floor, you can see a small store where people line up a long line.
Here is a "Baked Cheese Tarts". This small store is only selling a cheese tart.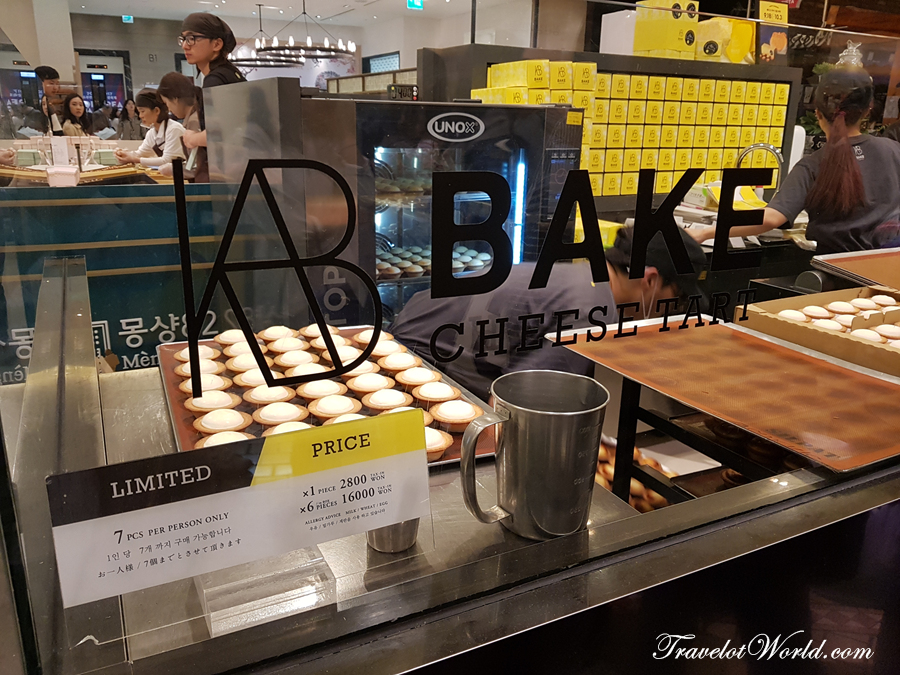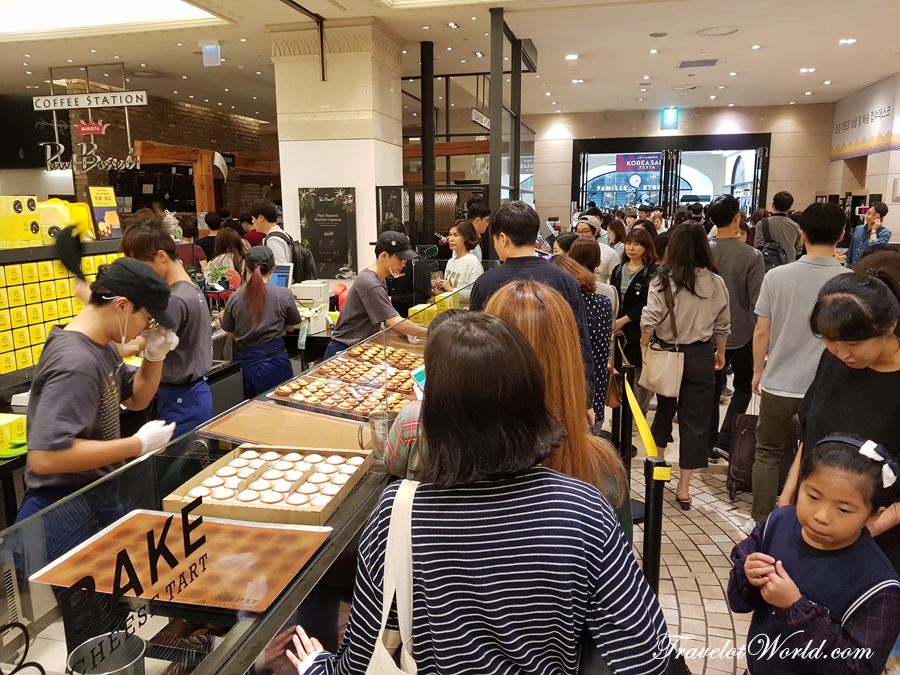 Here is the Korean branch of "Bake Cheese Tart", which is a famous cheese tart chain in Hokkaido, Japan. As of October 2017, there are total 8 stores in Korea, and about 40 global chains around Asia and the world. This cheese tarts are popular, and they are sold on average every second.
It has a high rating on the restaurant review sites. Due to its excellent taste, here is already so famous place. The store is very narrow, but it is easy to find because people are so crowded.
One interesting thing is that the number of purchasable per person is limited. It seems that they want to sell it to more customers. It is possible to purchase only up to 7 pieces per person, Since one box include 6 pieces, therefore one box is bought and the other could eat at a store. This policy is so Japanese style. One price is 2,800 won and one box (six pieces) is 16,000 won, which is quite expensive.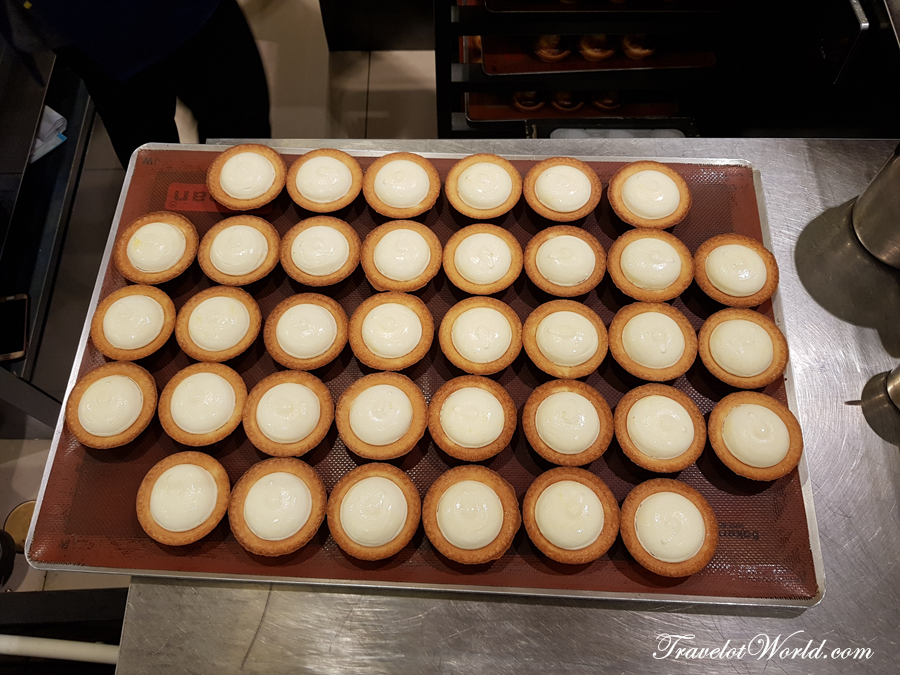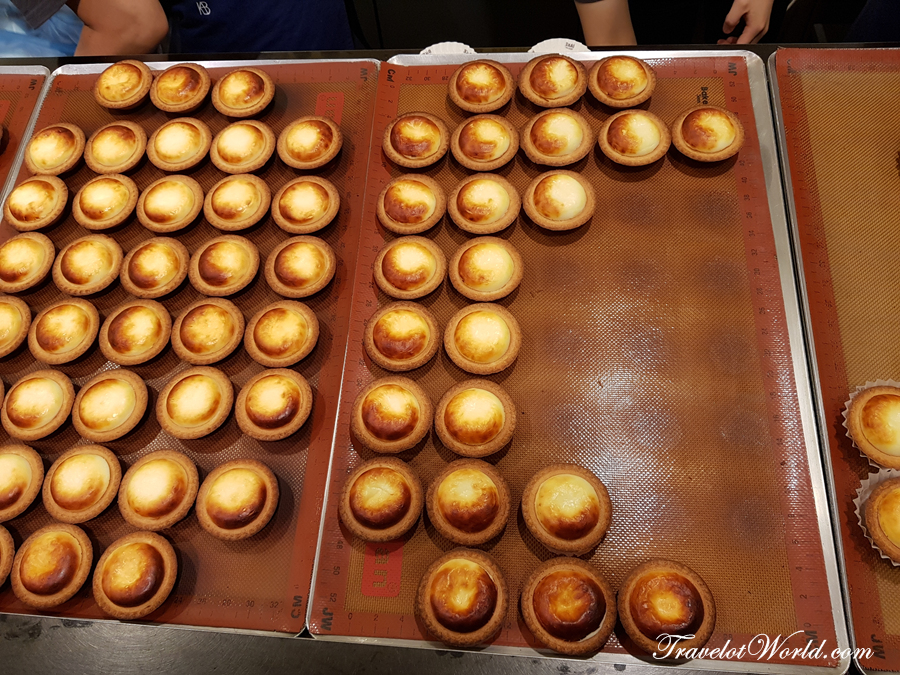 During waiting, you can see the cheese tarts baking. The beautiful yellow ball seems an egg, but this is not egg tart, but cheese tart.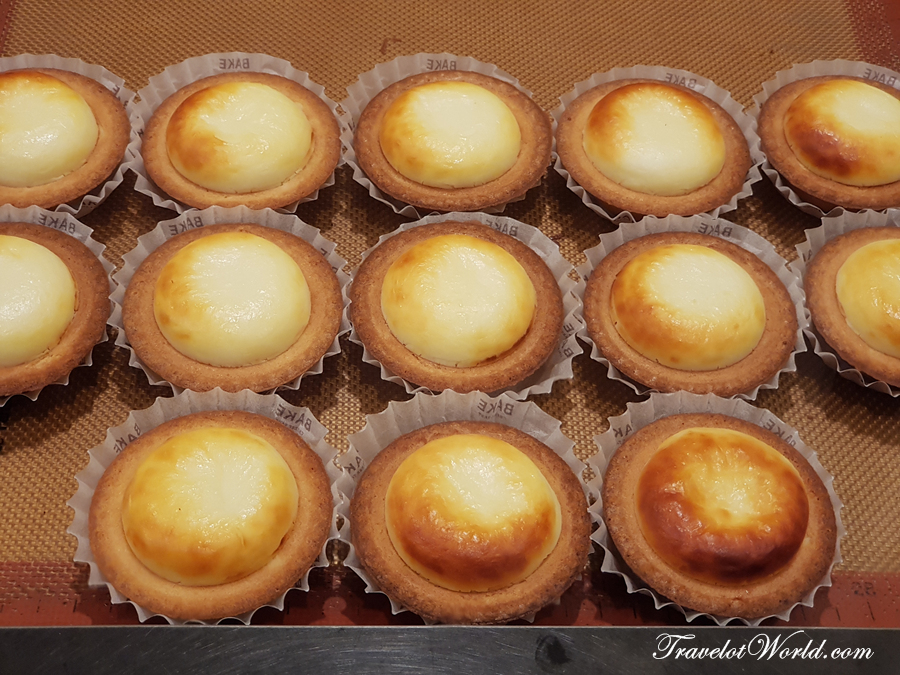 Tasted one. It contained soft cheese.

Source : www.bakecheesetart.com
 Rich creamy cheese is filled in the tart. When I ate a piece then cheese flavor melts in my mouth. Cheese wrapped tart is so crispy.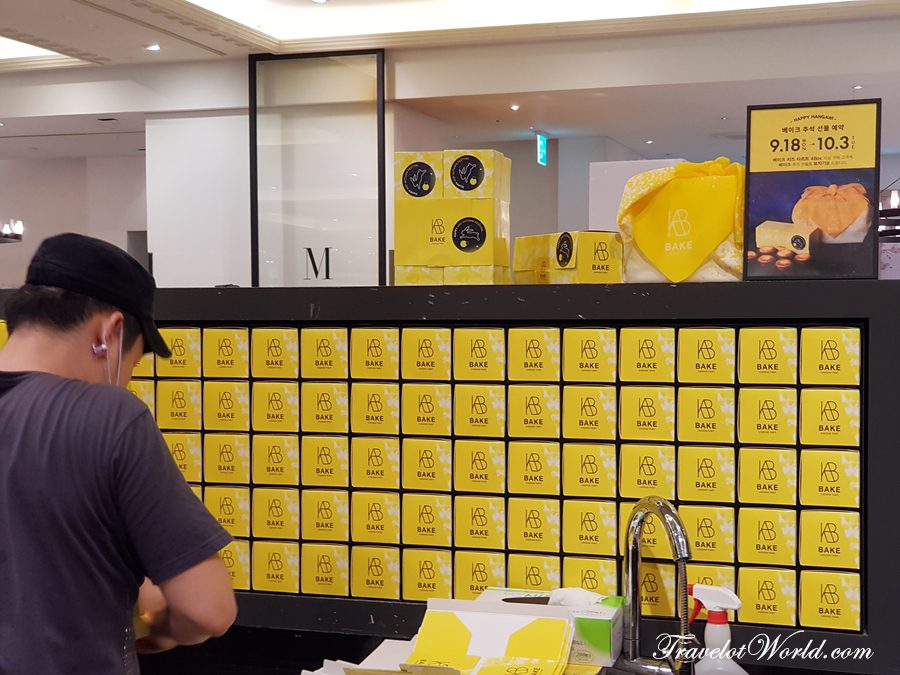 It is packed in a pretty yellow box so is good for gifts.
I took it home and ate a day after. The taste did not change even if I kept it for a day.
I read an interview about Shintaro Nagakuma who is the owner of Baked cheese tarts. It was very impressive story. Mr. Naganuma has inherited his father's cakes and opened his business in the hope that he will make an innovative confectionery shop at his place, and opened a cheese tart restaurant in 2013. They sell only one menu of cheese tarts to eliminate inefficient investments and focus on one flavor. Cream cheese is made from a mix of Hokkaido and French mountains with secret rate, making it a moist and tasty tart. In all stores around the world, they distribute frozen tarts made in our headquarters to make them taste the same when baked at any store.
Overall
One small cheese tart is 2,800 won, which is quite expensive. But the value of money is certainly good enough to do. It is a very good combination to buy tarts at a cafe and to go to nearby Starbucks and eat with coffee.
TravelotWorld Rate
4.5/5.0
My best cheese tart
Opening
Mon ~ Sun
10:30 ~ 20:00
(Same as Shinsegae Dept. Open hour)
Average Price
Under 10,000
Parking
Possible
Use Dept. parking lot
Menu
1 Piece
2,800 won
6 Pieces
16,000 won
Cheese tarts can be purchased up to 7 per person