Berlin City Tour – Gedächtniskirche (Kaiser Wilhelm Church) and near places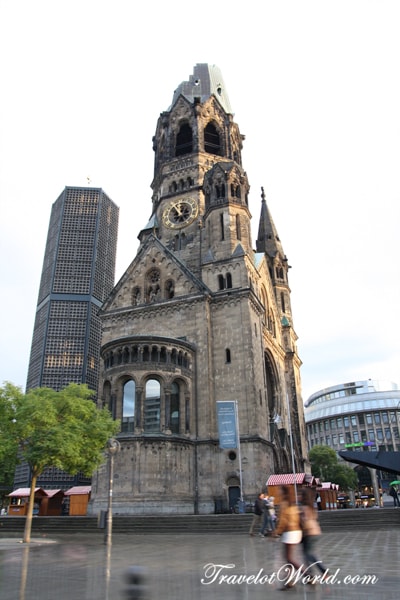 Berlin city tour was not so exiting. This city was destroyed during World War 2, and so there was lots of traces of war.
It was constructed after war, so it's first image was a huge concrete city. A lot of modern building is located, and it is difficult to feel the general European culture. Therefore Berlin seems not like other cities of Europe.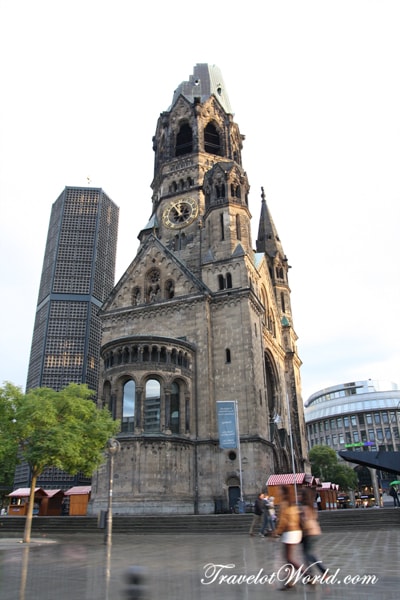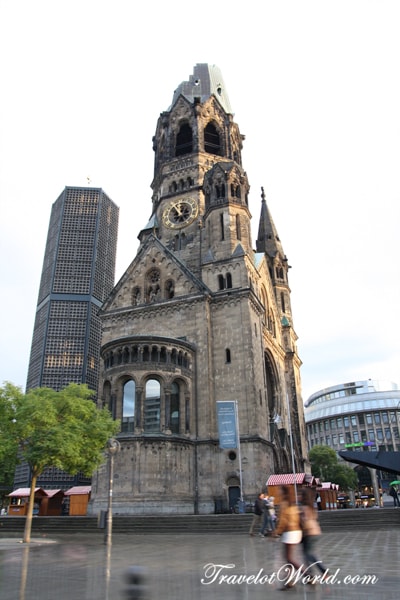 One of the remarkable place of WW2 memory is "Kaiser-Wilhelm-Gedächtniskirche". It was completed in 1890 and was seriously damaged by the bombing in 1943. It became a landmark of the city which remained the ruined spire. Until now its spire is remained, but the first floor of the old building made memorial place.
there were delicious restaurants near the Kaiser Wilhelm. It was very good place to drink beer with delicious food.
During my stay in Berlin, I ate 3-4 meals near the church of Kaiser Wilhelm. There are lots of restaurants and local pubs.
In Berlin, beer usually costs about €2 ~ €4 in a bar. The price of mineral water is usually around €2 ~ €3 , so the price of water and beer is similar. This cheap beer price is the most favorite part of Berlin for me.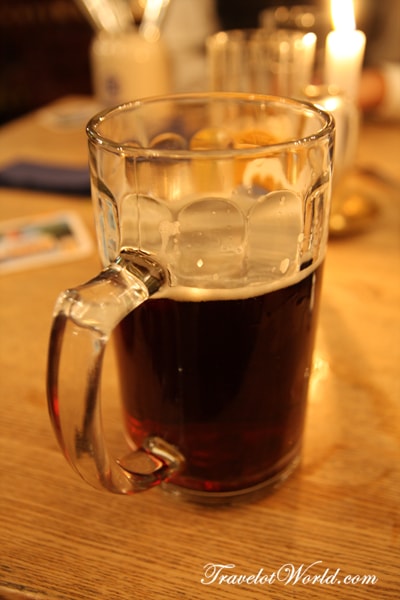 I enjoyed this stout. "Hefeweizen".
Hefeweizen means "Beer made by wheat"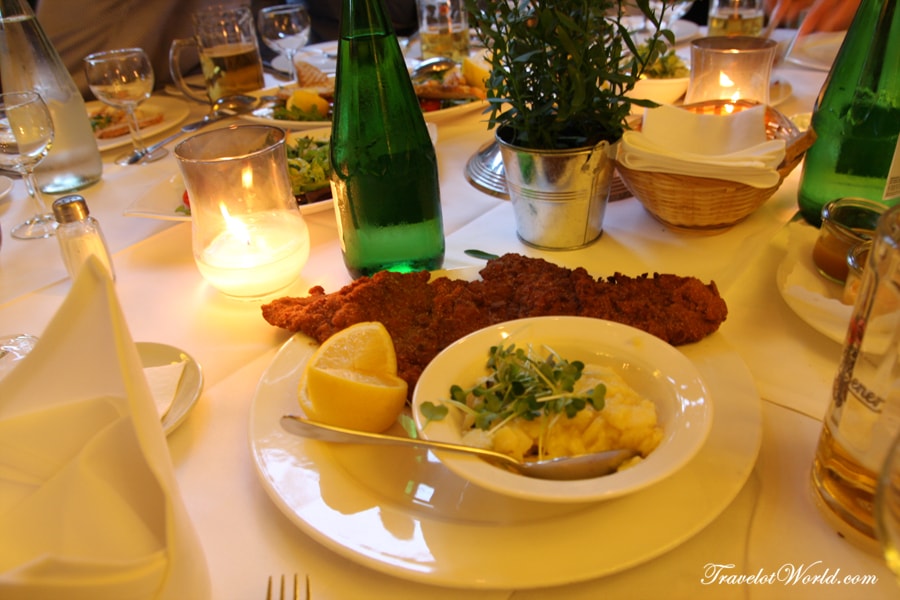 Schnitzel, It is traditional Austrian food, but in Germany, this is also very common.
This is Austria style Cutlet, and well known for its thin. It is very thin, compare with Asian style cutlet (Pork cutlet). The price is around €10 ~ €15.
After dinner, I walked near by places of Kaiser-Wilhelm-Gedächtniskirche. There is a very beautiful squares, so it is recommended to visit at night.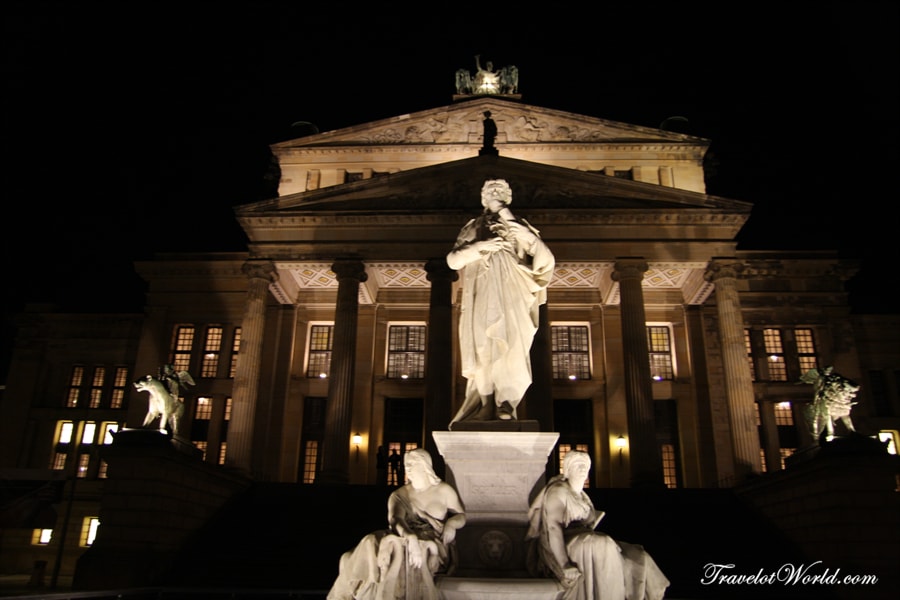 The status stand for famous German poet "Schiller"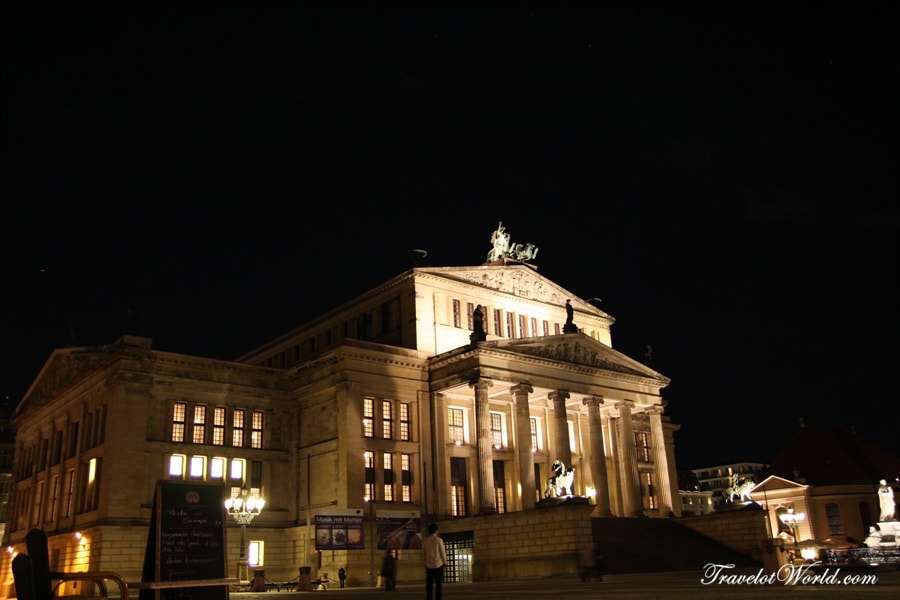 This area is the middle point between Eastern Berlin and Western Berlin. Nearby Check-point Charlie. This place is called "Gendarmenmarkt". Nowadays it is used for Concert hall.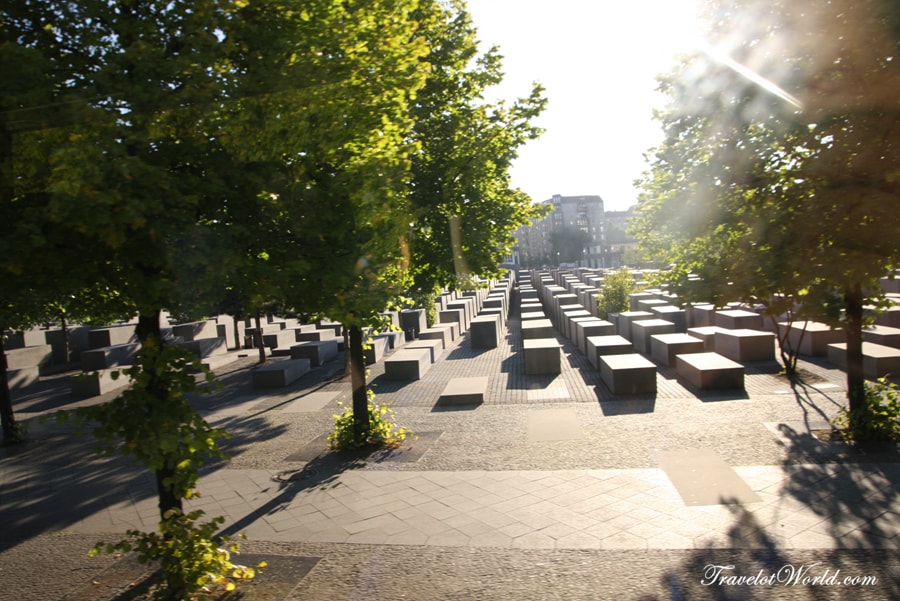 Here is Jewish Monument. Unfortunately, I just watch this place while driving. There was lots of square statues in the place. It is memorial for victims of Holocaust.
It is a rethinking of the German consciousness of history, seeing the Holocaust, one of the worst war crimes committed by Nazi Germany. German made Holocaust memorials and remember their shame history. I heard Germany is also one of the largest contributor in EU. They seems seriously reflect their ancestors' sin.