Chinese restaurant "Madam Ming" – Delicious Cool Noodle "Jjamppong" in Daechi-Dong
Madam Ming is a Chinese restaurant which is located in front of Seolleung Station. It was opened in 1999 and it is a historic restaurant that has been operating for 19 years. In 2003 I visited this place in my first time. It has been shut down for a while and is now reopen near Seolleung Station. Recently, there are two shops opening the Yeoksam branch, and it is still famous as a delicious Chinese restaurant.
In short, this is a "delicious and friendly Chinese restaurant". Most of the menus are very good level of taste, President and other staffs are very kind. The name of the restaurant, "Madam Ming," refers to the president of the restaurant, Lee Jeong-joo. If you visit the restaurant website (link), you can see photos and messages from her.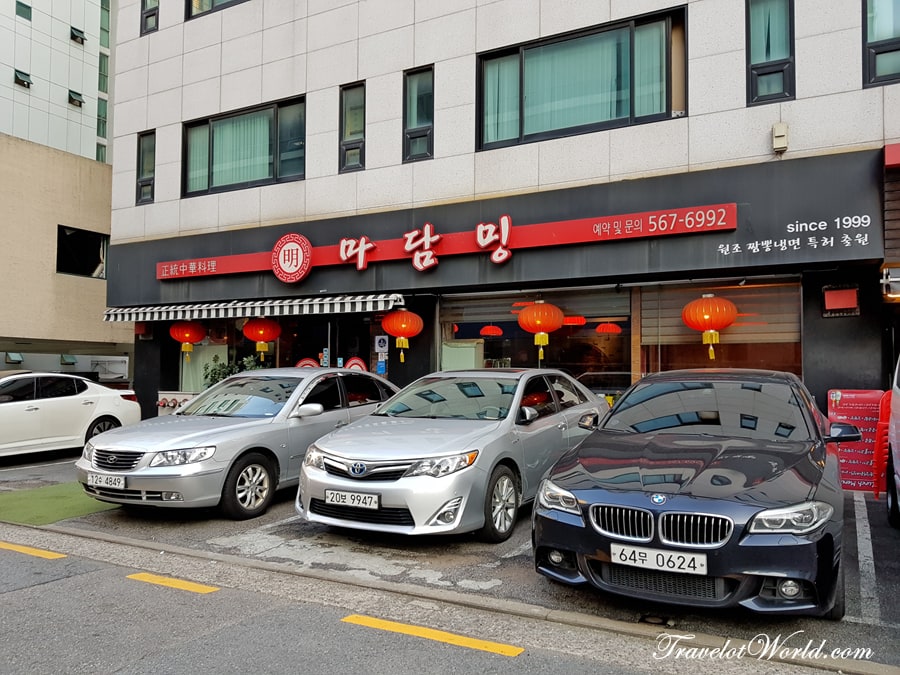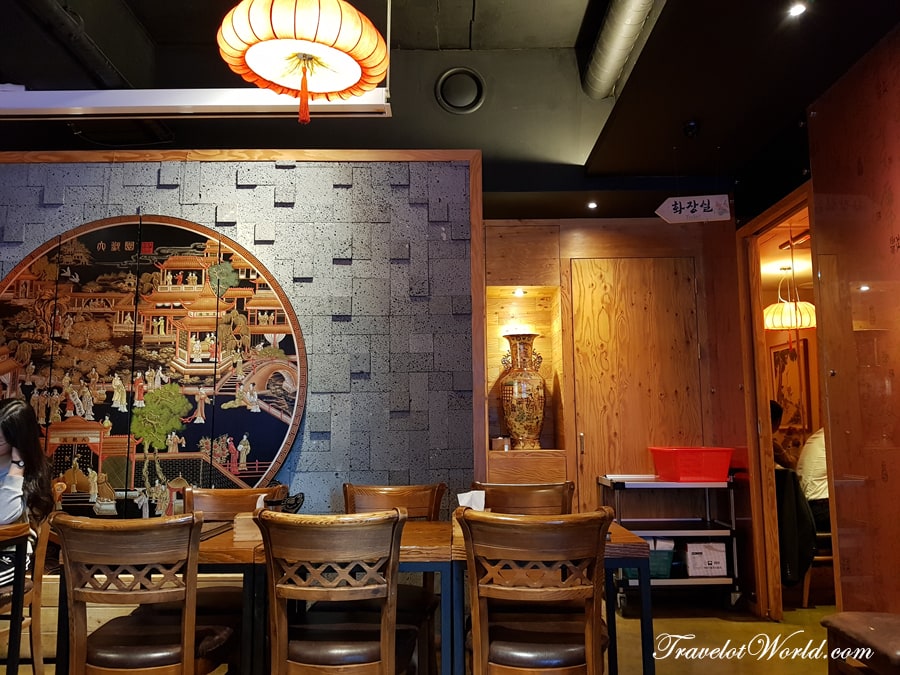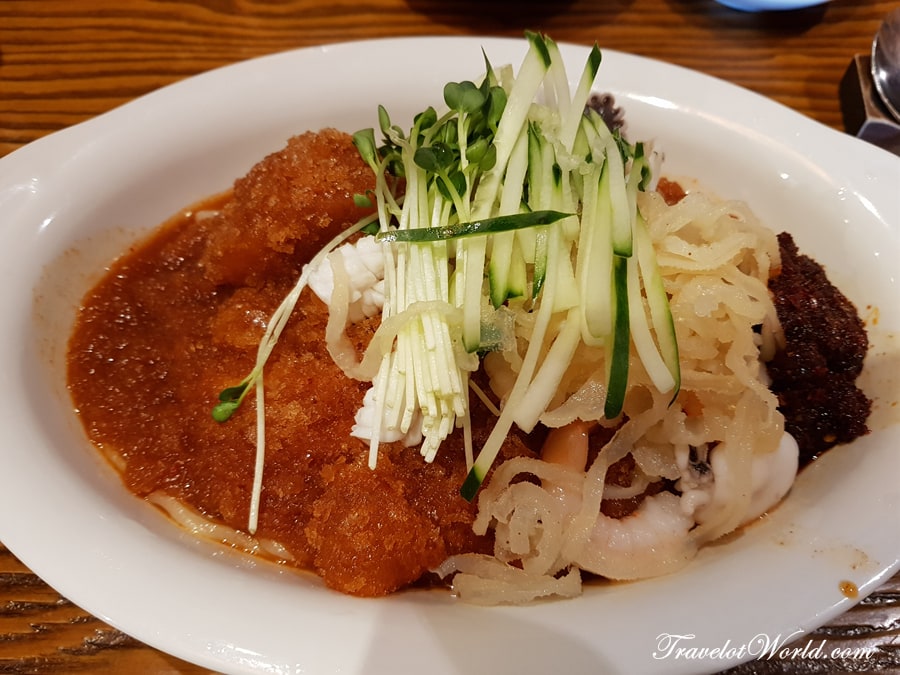 I ate the cool noodle Jjamppong which is representative menu of here. The price is 9,000 won. This is a noodle with fresh shrimp, squid, frozen broth, spicy sauce and chili oil.
* The spicy seafood noodle soup, called "Jjamppong", is one of the most popular dishes in Korea.
When I ate the shrimp in noodle, I could see it was very fresh. The combination of fresh seafood in cold soup is excellent. I was impressed by the texture of fresh shrimp. The cold feeling of the seafood make you feel great.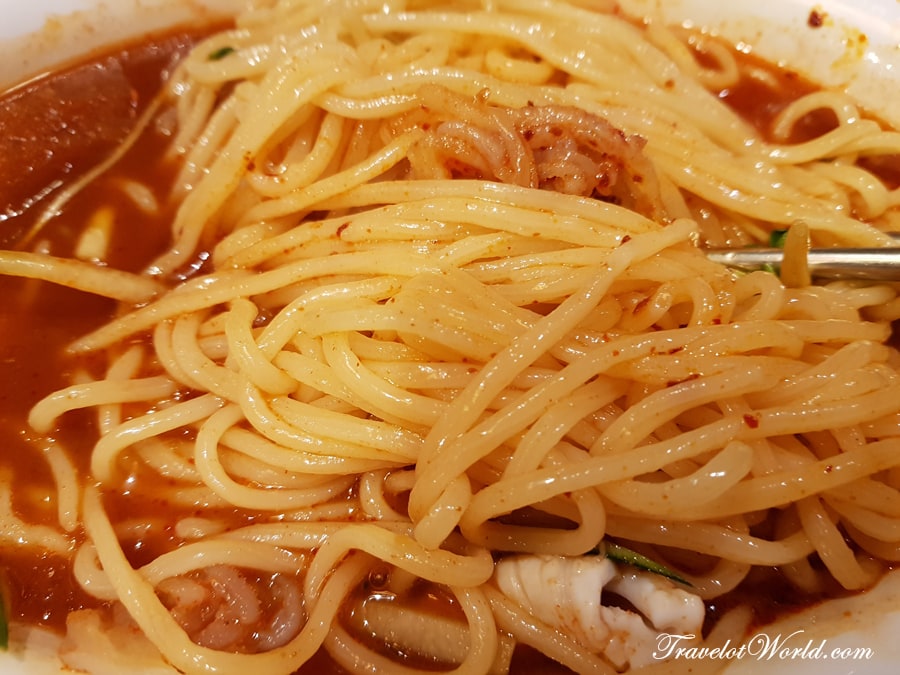 Personally, I'm considering 2 important things about noodle. 1. The texture of noodle. 2. soup. They are very important things.
The hot spicy taste level of Jjamppong noodles are divided into 1 ~ 5 step. The first step is the same level of Shin Ramen, and the third step is the same as roast spicy chicken. If you like spicy food, you will be happy with the 3 levels. Next time, I want to try a further step and challenge myself. If you could eat the third level, you can digest the spicy food well.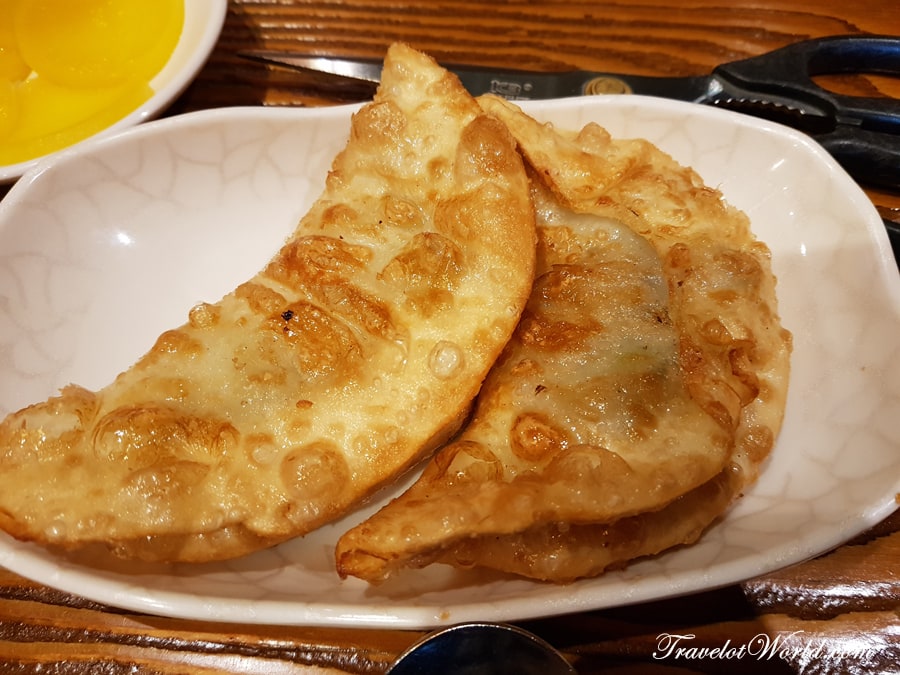 I ordered two dumplings. It can be ordered from 2 pieces. (1 piece for 1,000 won)
However, unlike the seemingly its delicious appearance, the taste was not good. It was too rich for me. After splashing, it seems that it has not come out well enough without removing grease enough.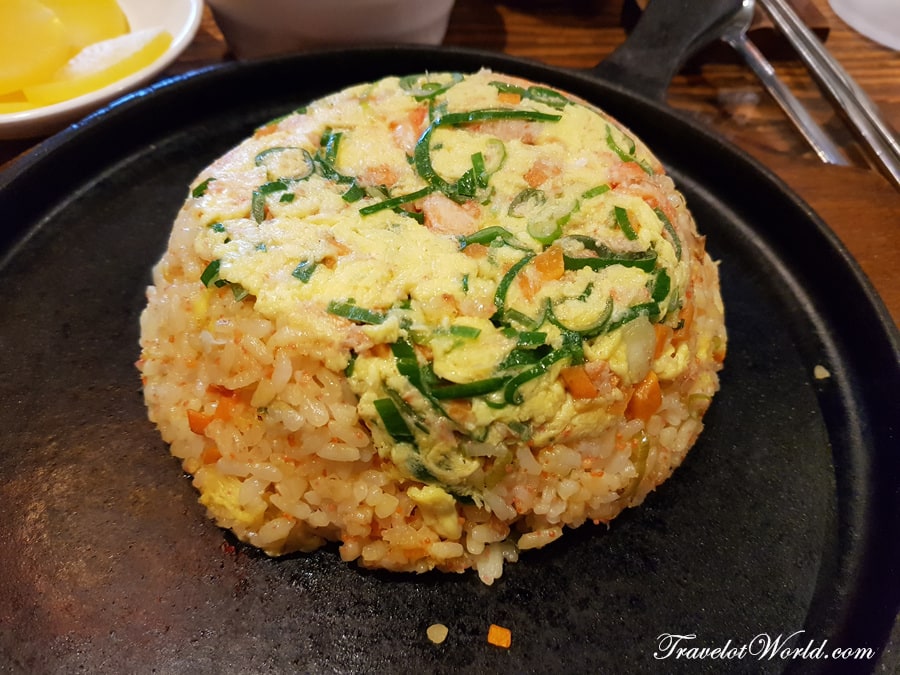 (Add) I visited again the other day and ate the crab fried rice. Wow … it is really good and delicious. There is a feeling of eating crab and fried rice together with plenty of big crab meat. The fried rice rolled up on the hot plate. You can spread the rice and fried it.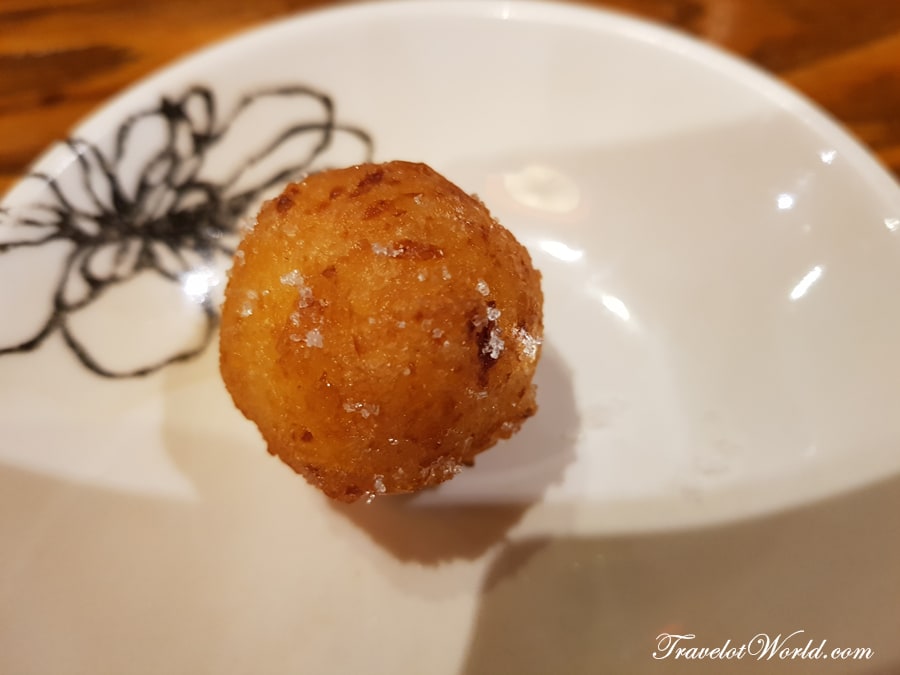 Simple dessert served after meals.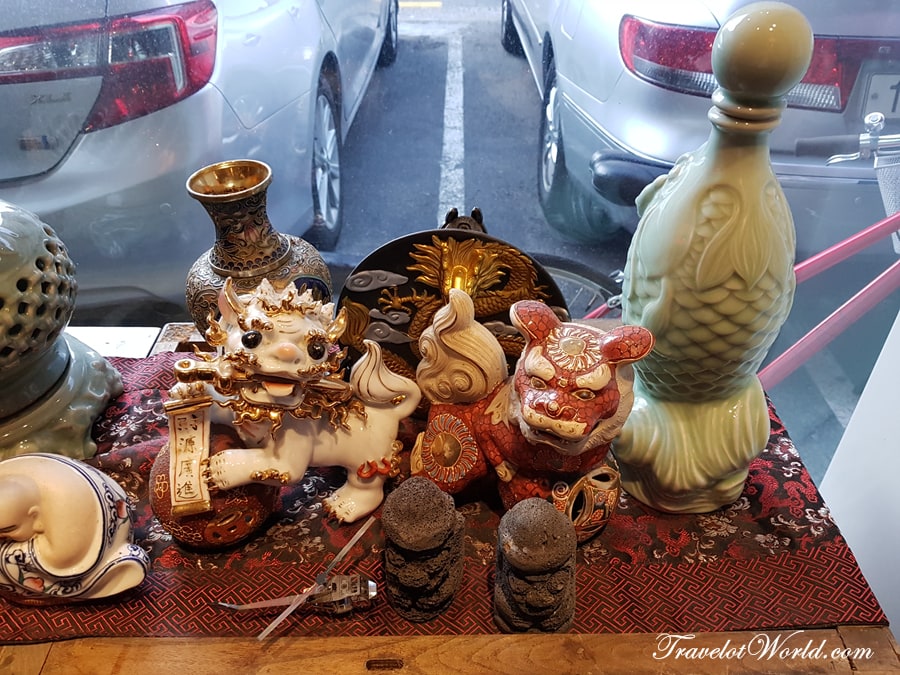 Madam Ming is especially recommended because it is a kind of service spirit of the staffs and the president. Their kindness remained strongly in my memory. Also, you can refill for rice and noodle. At the end of the meal, the waiter ask if you would like more. This is also a great advantage for the gluttonous people.
I strongly recommend Jjamppong, Jajangmyeon and fried rice with crab meat.
The price is 7,000 ~ 10,000 won for meals and 30,000 -40,000 won for a la carte. It is not cheaper than a average Chinese restaurant, but it seems to be a price point considering Daechi-dong prices.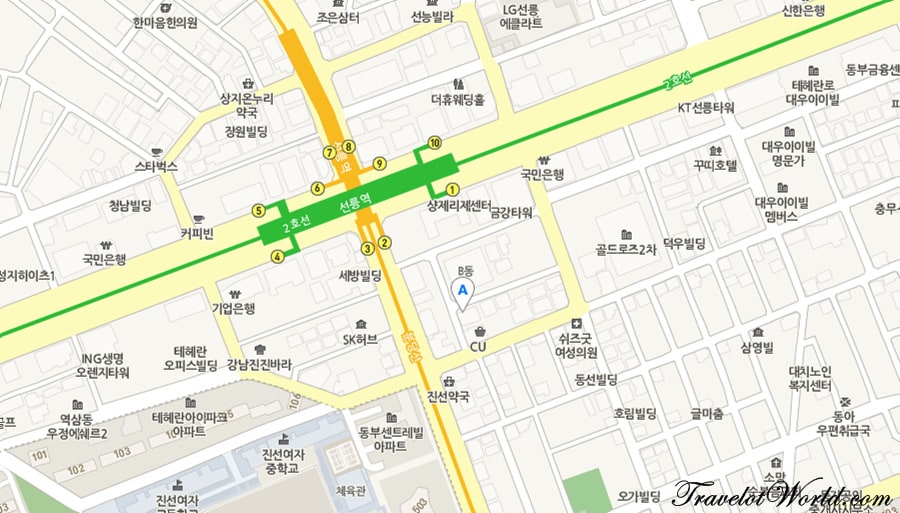 Madam Ming:  504, Seolleung-ro 86gil, Gangnam-gu, Seoul.  It is located 5 minutes on foot from Exit 1 of Seolleung Station
T

ravelotWorld Point

4.5/5.0

Delicious, Good service Restaurant
Open
Mon~Sat
11:30~21:30
Avg. Price
10,000 ~ 20,000/person
If you order la carte, 30,000/person
Parking
Permit
In front of restaurant parking is very limited
Main Menu
Jjamppong(1/2) + Fried rice(1/2)
8,000
Jajangmyeon(1/2) + Fried rice(1/2)
8,000
Jajangmyeon
7,000
Cool Noodle Jjamppong
9,000
Fried rice with Crab meat
10,000
Plane Jajangmyeon(For 2 person)
18,000
Pepper Japche
8,000
Sweet and sour pork made by Glutinous rice
Medium 30,000 Small 18,000
Sweet and sour pork
Medium 26,000 Small 23,000